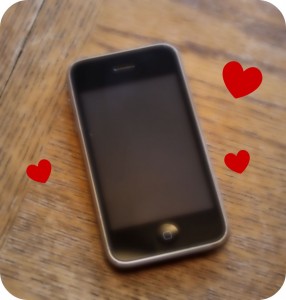 A TV commercial from US Cellular has a woman saying, "I don't need a phone that does more. I need a phone company that does more." The first time I saw that commercial, my reaction was, "yeah, US Cellular, just keep telling yourself that." But I thought about it a little more and I figured they really can't say much else when they aren't carrying the iPhone.
For all the hype about raw sales figures that show more Android phones being sold than Apple iPhones, it seems that carriers just can't wait to sell the iPhone. Why is there such a seeming contradiction? One reason perhaps is that many raw sales figures take into account free and half-price phone giveaways, skewing the reality of demand. It could also be the fact that only AT&T could sell the iPhone before February of last year – and even though Verizon got the phone in February, it wasn't until October that sales really ramped up with the latest iPhone release plus Sprint's entry into the iPhone market. But those facts are only a small part of the story. The overwhelming motivation for carriers to sell the iPhone is those that don't are losing customers to those that do. But don't take it from me. The "have-not" carriers are not mincing words when it comes to this fact.
Sprint CEO Dan Hesse told CNN Money back in October that prior to Sprint getting the iPhone, the number 1 reason customers were leaving Sprint was because it didn't sell the iPhone. Count me and my wife in on those figures. In June of 2009, after being with Sprint for 10 years and having no real issues with their service, we had no choice but to switch to AT&T to get the iPhone. Hesse also had the following quotes: "Apple is arguably the best global brand in the tech space." "Do you want to be with them or bet against them?" "Our expectation is this [the iPhone] will be the most profitable device we've sold. We expect this to be quite accretive to our cash flow over time."
T-Mobile CEO Philipp Humm said recently, "Not carrying the iPhone led to a significant increase in contract deactivations in the fourth quarter of 2011." He also stated that T-Mobile will invest $4 billion to modernize its network so that the carrier will "be compatible with a broader range of devices, including the iPhone."
It's no wonder T-Mobile is so hot-to-trot to get the iPhone. For everything that Sprint said in October, the proof in in the pudding. Sprint announced in February that after getting the iPhone, they had their biggest customer base growth in six years, its average revenue per user rose by the highest rate in wireless industry history, and they posted their best-ever rate of lost customers. Sprint also stated that 40% of the company's iPhone sales went to new Sprint customers. I wonder where those new customers came from? I'm sure some from AT&T and Verizon, but I wonder how many also came at the expense of T-Mobile … and US Cellular?
US Cellular claims that they actually turned down the opportunity to carry the iPhone because it didn't make financial sense. So I guess their move is to differentiate their network. The question is does it matter? How much better does a carrier need to be for a customer to choose it over another carrier – especially when they are making the choice between an iPhone or none. It's to be seen, but US Cellular just reported their subscriber base shrank from 6.07  to 5.89 million last year.
For what it's worth, I think US Cellular is doing an excellent job marketing the differentiation of their network. Most of their commercials are simple to understand and make a clear point of their claims. They are also rolling out innovative service packages and incentives for their customers. I've thought to myself that IF all else were equal I would certainly entertain switching to US Cellular. But that "IF" is an iPhone-sized "IF" and it makes all the difference in the world.