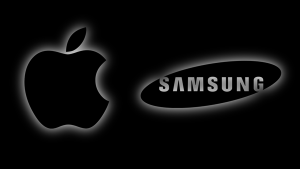 Now that the iPhone 6 models have been released, the buzz among consumers and competitors alike is in full swing. Both Apple fans and detractors are lighting up the Internet with their opinions on larger screen sizes and claims of which companies are the most innovative. For me, it has been interesting to observe the evolution of the smartphone and the corresponding market. I feel that we are now at the launch point for the next stage of advancement in mobile technology so it is a good time to reflect and look forward.
Let's be clear that Apple created the smartphone market as we know it today. Sure there were "smartphones" before the iPhone, but that is like comparing DOS-based computers to the Macintosh and all graphical computers after. They simply weren't in the same league. For all the talk about Apple not innovating lately, I think a lot of people are missing the big picture. The iPhone was a huge leap forward from the "primordial" smartphones, just as the Macintosh was a huge leap from early text-based personal computers. Once a market segment is created, competition begins to fill in. But competing in an established category is quite different from creating a market and continually moving it forward.
Considering how so many people felt themselves "technology illiterate" in the PC era, the fact that millions upon millions of people now own smartphones is quite a feat. But obviously this didn't happen overnight. It's been seven years since Apple introduced the original iPhone and 6 years since they rolled out the App Store. Every year Apple brings out some new advances, but while other companies want to ride the bleeding edge, Apple has been very different in their approach. It's almost as if Apple knows that too much, too quickly has the potential to turn off consumers. They seem to understand that mainstream society needs to get used to technology advancements before building further upon them. Steve Jobs once used the analogy of people and technology being on a "first date" in the 80's and I think the analogy somewhat extends out now. Move too fast and someone will get dumped. Had Apple gone too quickly and made the iPhone too complex or less reliable, it may have stymied the adoption of the iPhone and smartphones in general. However, as Apple was slowly bringing us along, being careful not to move too fast or introduce bleeding-edge technology that could have negatively impacted user experience, a certain set of users wanted to move faster.
In the early days of Android, phone manufacturers tried just about everything and anything they could to compete with the iPhone and differentiate themselves from other Android phones. I likened it to throwing everything against the wall to see what would stick. For all the gimmicky things that Android phone manufacturers tried, the one thing that actually seemed to stick was bigger screen size. Ironically, bigger screen sizes may not have been an intentional development, but rather done out of necessity, as the phones that initially supported LTE needed bigger batteries to handle the increased drain that the early LTE chipsets required. Bigger batteries required bigger phones and correspondingly bigger screen sizes. Samsung then took the larger screen size concept to the next level with the Galaxy Note in 2012. It isn't hard to understand why certain people like a bigger screen. Techie-types seem to like anything with bigger specs, and those with bad eyesight think that bigger screens means they are easier to read. Others simply like to have more screen room to work with. Regardless, Samsung's bigger screens ended up being virtually the only thing that average users could identify with on non-Apple phones. Somewhat paradoxically, while competitors claimed bigger screens on phones were better, they simultaneously pushed smaller screens on tablets! But that is a discussion for another time.
Where Apple was being careful in not pushing technology too fast, they may have been just a little too cautious. The mainstream that was "technology illiterate" became savvy quicker than Apple expected. Ironically, it appears that the ease-of-use Apple was so careful to protect empowered users to not be so fearful of technology, emboldening them to explore products from other companies. Samsung's bigger screens was a simple draw to those who were wanting to push the technology envelope. The simple fact that Apple has now introduced larger screen sizes shows that there must have been significant customer demand for them. From my own personal experience as a technology consultant, I can say that I was asked many questions about larger screen sizes in the last couple of years. Several people indicated that they were contemplating leaving the iPhone to get a bigger screen. Congratulations, Samsung! Even a blind squirrel finds a nut sometimes!
Now don't get me wrong. I think competition is a great thing. It keeps all on their toes, constantly working to improve their products or services. Ultimately consumers win from varied choices and lower costs. But I think one can tell a lot about the company behind the products from their advertisements. Why does it seem that the large majority of Samsung's ads are trying to poke fun at the iPhone? Samsung perhaps doesn't realize (or perhaps they do) that they are also making fun of people who use iPhones. This isn't a good way to win friends and influence people. If your products are so great, Samsung, why do you need to build them up by trying to tear down others? And what does it say about the people who are influenced by this type of conceited, self-congratulatory commercials? It's a throwback to the Old World of Technology where many technology professionals gave off an aura of smug superiority. I think most people have no desire to deal with egotistical technology professionals any longer.
Unfortunately for Samsung, the jig may be up. For all those people who claim that having a bigger screen was innovative, it was something that was very simple to copy. Now that Apple has introduced bigger screen sizes, Samsung no longer has an easy claim to fame. The fact that sales of the iPhone 6 have been record-setting seems to indicate that while people did in fact want smartphones with big screens, what they truly wanted was an iPhone with a big screen. For all of Samsung's hype, their "Next Big Thing" usually was simply their next "big" thing. Now that everyone's big, what will Samsung do? When the "we had big screens first!" marketing campaign fizzles out, what gimmicky tech features will they resort to next?
Hopefully Samsung enjoyed their time in the sun because it seems that Apple is back with a vengeance. Their current path of innovation, save the Apple Watch, may seem subtle at this point, but it all stands to fundamentally reshape not only the mobile device market, but the entire technology landscape as well. Besides making incredible technology products, what Apple does at its core is bring technologies into the mainstream. By making technology easy to use and accessible, Apple makes technology more powerful than any hardware specification alone can. Let's look forward a little bit:
HomeKit will become the standard for unified home automation across disparate devices. The "Jetsons" home will finally come closer to reality.
HealthKit will become the standard for organizing personal health information from various sensors and data input. Soon we will hear stories about how Apple technology is literally saving people's lives.
Apple Pay will move forward the payment transaction industry that has been quagmired. Where other tech companies have tried to bring mobile payments to the mainstream, only Apple has the customer base and industry influence to actually pull it off.
All these technologies will be also tied into Apple Watch, which already seems like it will be one of the hottest tech items of the coming years. I will write more about Apple Watch in a future article.
The problem for Samsung, or any other competing manufacturer, is that unlike a simple large screen, none of these technologies that Apple is bringing forward are easy to copy. This is because Apple isn't just bringing raw technology advances to the table. Apple is doing the very hard work of making the technology easy to use and accessible. This requires a lot of development work as well as significant investments in creating industry relationships. Companies that are primarily manufacturers do not have the nearly 40 years of R&D and ingrained culture of innovation that Apple has. It's quite a different thing to bring genesis to an entire ecosystem of amazing user experience than it is to throw some tech specs at a board and slap together cheap electronic devices. To Samsung, smartphones are just another TV or microwave that they churn out en masse. But to Apple, it's personal. They aren't just a manufacturing company. They really do care about making "insanely great" devices. This is the legacy of Steve Jobs. The payoff for Apple is that they are clearly the most valuable company in the technology industry, even if we don't look at the numbers. Apple's clout among companies and consumers in the economy at large is priceless and the fact that the entire world waits with baited breath to see what Apple does next is proof enough.
For those that think they can compete with Apple when they have established mainstream success with technology ecosystems, they should learn from recent history. Many tried to knock Apple off the iPod/iTunes pedestal. All failed miserably. Corporate juggernauts like Microsoft and Sony seemed feeble when attempting to replicate the success that Apple had. Again, this was because Apple wan't simply making digital music players. Anyone could and did make those. Apple knew that they had to focus on the entire user experience and make it brain-dead simple for users to not only play songs on their devices, but also purchase and organize their music as well. Getting music on early MP3 players was a chore for all but the most techie among us. It seems obvious now, but if you couldn't get music on your device, the device itself was pretty useless, no matter how great its tech specs were. The same will hold true for HomeKit, HealthKit, and Apple Pay. While its competitors were all busy trying to make phones with the biggest, baddest, tech specs, Apple was quietly leapfrogging them in technology that consumers will truly care about. By the time other companies figure this out, assuming they ever will, they will likely be too late. If Apple is successful in creating new technology ecosystems around their new innovations, it will be extraordinary hard for anyone to compete. This will be especially true for a simple manufacturing company like Samsung who doesn't even make the operating system that runs on their phones.
Apple's marketing slogan for the iPhone 6 is "Bigger than Bigger". Subtle, but absolutely on point. While it seems that size may in fact matter, at the same time it really doesn't matter. There are bigger things than big screens and we are about to see this come to fruition. It will certainly be interesting to see what Apple's competition does next.